• Taylor George Designs • wishlist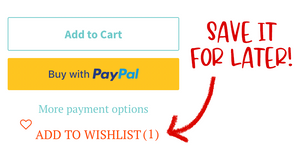 Introducing Wish Lists! Found something you like, but want to shop around or come back to it later? Save it to your Wishlist!   
---
• 2017 • 2018 • Boss Gift • Bosses Gift • Christmas • Christmas Chaos • Christmas Gift Tags • Coworker Gifts • DIY • Etsy • Friend Gift Exchange Idea • Garbage Man Gifts • Gift Card Holders • Gift Card Templates • Gift Tag Stickers • last minute gift ideas • Last minute teacher gift ideas • Mailman Gifts • planners • Printable Gift Tags • Printables • Stocking Stuffer Ideas • Taylor George Designs • Teacher Gifts • Teenager Gift • White Elephant Gift
As we're in the midst of the Christmas Season, I find that the desire for marketing and branding materials has definitely taken a back seat to the planning & preperation of Christmas and everything that entails. Makes sense, right? Of course it does, as I'm also doing the same thing, shamelessy shopping on Amazon and Etsy for gifts that I have yet to wrap.... Whoops. I decided to take what I love to do and create something a littler personal and a little more relevant to the time of year. What is that, you ask? Gift Tags, Greeting Cards &...
---
• Business Planner • Direct Sales Planner • Direct Sales Tracker • Etsy Planner • MLM Business Planner • Online Party Calendar • Social Media Post Planner • Social Media Tracker • Taylor George Designs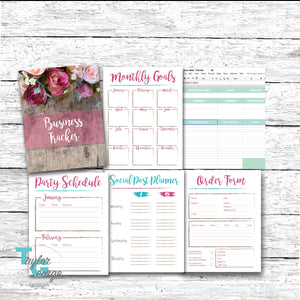 Howdy! I'd like to welcome you to my first blog post in this shop and introduce myself. My name is Lara Pilny and I'm a Graphic & Web Designer from NE Ohio, Go Cavs! I've been in the corporate & freelance design world for over 10 years. Creating this shop has and will be a way for me to have a creative outlet and to provide polished designs for your business or personal needs.  Ive worked in industries such as; floorcare, automotive, healthcare, travel, merchandising and many more. From business cards to responsive webpages to birthday party Invitations, I pretty...